Dr Daniel Tennant
Reader in Metabolic Biochemistry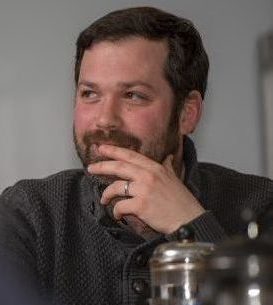 Dr. Daniel Tennant graduated with a BA (Hons) and MSci from the University of Cambridge in 2002.

He went on to Manchester University to undertake a PhD studying diabetic neuropathy under the supervision of Professors Caroline Dive and David Tomlinson.

In 2005, Dan moved to the Cancer Research UK Beatson Institute of Cancer Research in Glasgow under the supervision of Professor Eyal Gottlieb, investigating tumour hypoxia and metabolism, and in particular a family of enzymes that sense cellular oxygen levels, known as Prolyl Hydroxylases (PHDs).

In 2011, Dan started his own group at the University of Birmingham to investigate the ways in which cells alter their metabolism in order to survive hostile environments. He is currently funded by a Cancer Research UK Programme Foundation Award and project grants from multiple funders to study the role of hypoxia in glioma as well as metabolic drivers of tumourigenesis.