Mr Athanasios Zisakis BSc, MSc, MD, PhD
Neurosurgical Oncology Fellow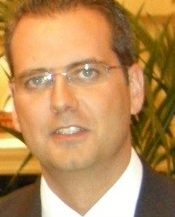 Graduating from Greece, Mr Zisakis is currently the Neuro-oncology Fellow in Neurosurgery at QEHB. He also undertook a BSc in Biology and postgraduate studies (PhD and MD) in Neuro-oncology.

He is board certified neurosurgeon since 2014. He has special interest in neurophysiology and functional approach to tumour resections, integrating neuro-navigation with new technologies (DTi/US). He is also trained in the use of transcranial magnetic stimulation for pre operative mapping of eloquent areas. He is co-director of the Ultrasound course in Neurosurgery.
He has participated in a number of trials including Abbvie M13813 Intellance1 DepatuxM, and Cabbmt1.