Professor Michael Jenkinson
Professor of Neurosurgery and Honorary Consultant Neurosurgeon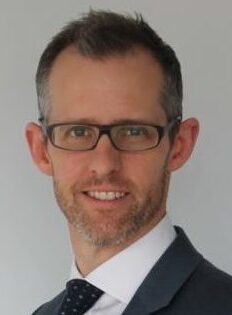 Michael Jenkinson is Sir John Fisher / RCSEng Chair of Surgical Trials, Professor of Neurosurgery and Honorary consultant neurosurgeon at the University of Liverpool and Walton Centre NHS Foundation Trust.

He chairs the National Cancer Research Institute Brain Tumour Group, the Academic Committee of the Society of British Neurological Surgeons and is a member of Specialised Cancer Surgery CRG.

His research interests include meningioma and cerebral metastasis, and clinical studies on quality of life in brain tumours. He is the chief investigator for the international, multi-centre ROAM-1308 trial (Radiation versus Observation following surgical resection of Atypical Meningioma), the KEATING trial (Ketogenic Diet in Glioma) and STOP 'EM (Surgeons Trial Of Prophylaxis for Epilepsy in Meningioma).