Dr Juanita Lopez
Consultant Medical Oncologist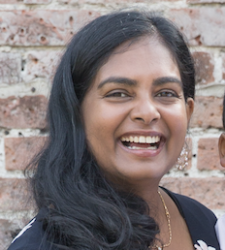 Dr Juanita Lopez is a Consultant Medical Oncologist at the Phase I Drug Development Unit at the Royal Marsden and the Institute of Cancer Research, specialising in early phase translational drug development and the treatment of patients with brain tumours.

Dr Lopez graduated from the University of Cambridge with a double first class in 2001 obtaining numerous prizes and completing an intercalated laboratory research year in development neurosciences. She completed her general medical and medical oncology training in London, and was elected to the FRCP in 2020. She was awarded a four year Clinical Research Training Fellowship from Avon-Breakthrough Breast Cancer to carry out laboratory research at the ICR, which led to the award of a PhD.

Her main research interests lie in understanding the interplay between inflammation, immune-responses and cancer, and rationally developing novel treatments and combinations. She has been PI on >40 early phase clinical trials including first-in-human trials, as well as several for brain tumours. As UKCI for a number of early phase trials, she has championed the inclusion of patients with malignant brain cancers onto early phase trials, and now leading the transitioning of these agents into later phase testing.

She is now Deputy Chair of the NCRI Glioma group and is committed to transforming the outlook of patients with malignant brain tumours through both targeted personalised approaches and novel immune-activating therapies.