Professor Darren Hargrave
GOSHCC Clinical Professor in Paediatric Neuro-Oncology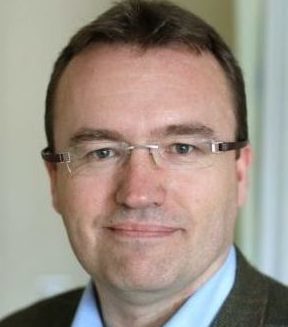 Darren Hargrave is a full professor of Paediatric Neuro-oncology at University College London and Honorary Consultant Paediatric Oncologist at Great Ormond Street Hospital, London UK where he leads the Neuro-oncology and Experimental Therapeutics programme since 2011.

Prior to this following training in UK and Canada he was appointed in 2002 as Consultant Paediatric Oncologist where he developed the South Thames Paediatric Neuro-oncology and Drug Development programmes. He has been the Chief Investigator of over 15 Clinical Trials from "first in child" to large Randomised International Phase III studies.

He is the current Chair of the European SIOPe Paediatric Brain Tumour Group and previous Chair of the SIOPe High Grade Glioma working group. He has several positions within the UK NCRI and Chaired the Children's Novel Agents Group for 4 years. He serves on multiple National and European Childhood Cancer organisations including UK NCRI, CRUK and ITCC committees.

Darren has acted as an external scientific advisor/ reviewer for Pediatric Brain Tumor Consortium (PBTC), NIH and the French Cancer Agency. For this he is the Co-chair with Maryam Fouladi of the Collaborative Network of Neuro-Oncology Clinical Trials (CONNECT), an international consortium of 15 academic pediatric neuro-oncology centers. He has extensive experience in translational research, development and coordination of clinical trials and leadership of clinical research teams and networks.